A Social Media Roundup
Posted on February 26, 2016
Social media can be an incredible thing and or place when used for creating, sharing and spreading positive vibes across the globe. I absolutely love seeing how people make the best of life no matter how random, extraordinary, or simple it is through social media. Amongst nearly 7.4 billion people in the world today I happen to have come across some pretty amazing people. In my eyes at least. All of these individuals were found on all sorts of social media including blogs and YouTube. So here are a few of my favorites this month and I hope you guys also find them interesting, inspiring or simply just pretty amazing too.
Twitter:
Callum also know as Calfreezy on YouTube. His twitter is @Calfreezy and you guys should check him out. Callum is recognized as a gamer on YouTube as he mainly uploads gaming videos but he occasionally uploads vlogs every once in a while which are always interesting to watch. Callum tends to be very random on Twitter which make him that much more interesting to follow.
Ethan otherwise known as Behzinga on YouTube. He is a part of The sidemen which is a group of friends who are all YouTubers and all great to watch. Ethan's Twitter is @Behzinga and much like Cal Ethan is quite random on Twitter too. Both Cal and Ethan tend to share some hilarious conversations on Twitter. Ethan is one to follow for a good laugh.
Zara Larsson is a musician from Stockholm who is incredibly talented. One of her latest singles is 'Lush Life' which I am sure you've probably heard playing on the radio at least once. It is definitely a catchy tune. Zara's Titter is @zaralarsson which is full of the most bazaar and random tweets. She is quite entertaining on Twitter.
Instagram:
Claudia Sulewski is a YouTuber I came across a few years back and I have been watching her ever since. I am loving her Instagram feed lately and you guys should go Check her out.
https://www.instagram.com/claudiasulewski/?hl=en
Alexa is also a YouTuber and is seriously one of my favorite at the moment. I think she has a great sense of style and knows how to take great photographs.
Tim Kellner is seriously talented cinematographer. Tim also has a YouTube Channel that is worth taking a look at. His films and images are just pure art.
https://www.instagram.com/timtothewild/
Snapchat: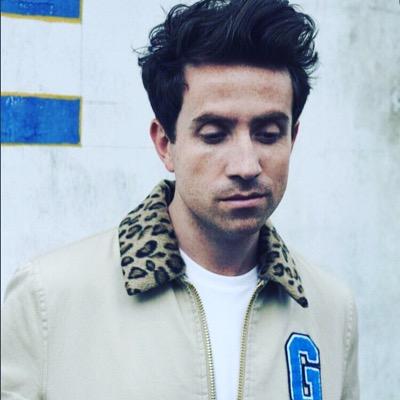 Snapchat: hiyagrimmy
Snapchat: snaptyleroakley
Snapchat: thewellard
Blogs:
Style The Natives a blog by Charly Cox
JACKSGAP a Blog/Website by Jack & Finn Harries and together they form JACKSGAP on YouTube.
Poppy Deyes a blog by Poppy Deyes.
YouTube:
These YouTube channels are really great and you guys are missing out if you aren't subscribed. Just go check them out, trust me! They are all great in different ways and so much fun to watch.
I know this weeks post was slightly different than usual but let me know what you guys think about these social media accounts along with the blogs and YouTube channels. As always feel free to leave comments below if you think I should check any people you may follow and or are inspired by. If you enjoyed this post don't forget to like, share and subscribe to my news letter via email or Follow my blog with Bloglovin to notify you on future post. Hope y'all have a great weekend and I'll see you next Friday.
Lots of Love,
Lidia
P.S.- If you guys have any social media accounts,blogs or YouTube channels of your own that you would like me to check out leave your details in the comments below and I will make sure to give you guys a follow 🙂